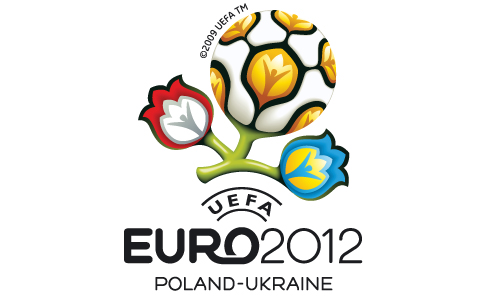 THE BJC

EURO 2012

SWEEPSTAKE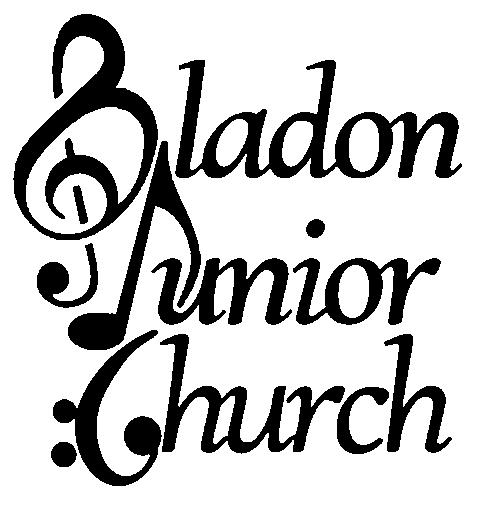 Group A

POLAND - Gemma

GREECE - Elly

RUSSIA - Calla

CZECH REP - Natasha

Group B

NETHERLANDS - Maddie

DENMARK - Big Sophie

PORTUGAL - Heather & Sophie

GERMANY - Mark

The BJC Euro 2012

Sweepstake

Group C

SPAIN - Spain

ITALY - Kity

IRELAND - Amelia & Olivia

CROATIA - Ning & Olivia-Rose

Group D

UKRAINE - Lily & Finn

SWEDEN - Clara & Alice

ENGLAND - Zak & Polly

FRANCE - Steve

THE LINE UP - Sweepstake 1





£££££££££££££££

Prizes:

Winner £30

Runner Up £10

2 Losing Semi

finalists

£4 each

£££££££££££££££


See
below
for Steve excellent match by match commentry
The Junior Church Euro 2012 Football Sweepstake is here ! If you aren't familiar with this, basically there are 16 countries in the tournament, each contestant pays £3 and picks a team at random out of a hat, and whoever's team wins Euro 2012, wins lots of money! It's so simple even Phil can play!

Sixteen teams at £3 each means £48 prize money which will be split as follows: The Winner: £30! The team that loses the final: £10! Two losing semi finalists = £4 each Everyone else – nowt.

So no matter which team you draw - usually at least one of the less fancied teams reaches the latter stages of the tournament - you have a good chance of at least winning your money back!

Steve Moss

Church Secretary & Euro 2012 Co-ordinator

Full match reports will be posted below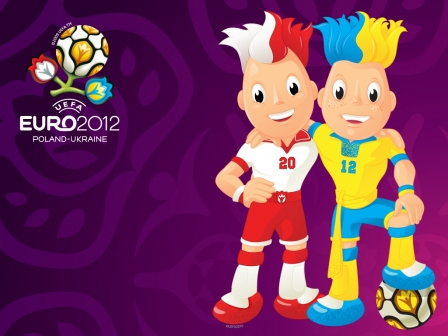 Group A

POLAND - Louise

GREECE - Claire

RUSSIA - Henry

CZECH REP - Luke

Group B

NETHERLANDS - Frankie

DENMARK - Max & Jed

PORTUGAL - Jamie

GERMANY - Charlotte

Group C

SPAIN - Jon

ITALY - George & Matilda

IRELAND - Beth

CROATIA - Annabel

Group D

UKRAINE - Garry

SWEDEN - Josh

ENGLAND - Angus

FRANCE - Kai

THE LINE UP - Sweepstake 2

Summary of the Rules

1. Steve is right  2. Anyone who disagrees with him is wrong.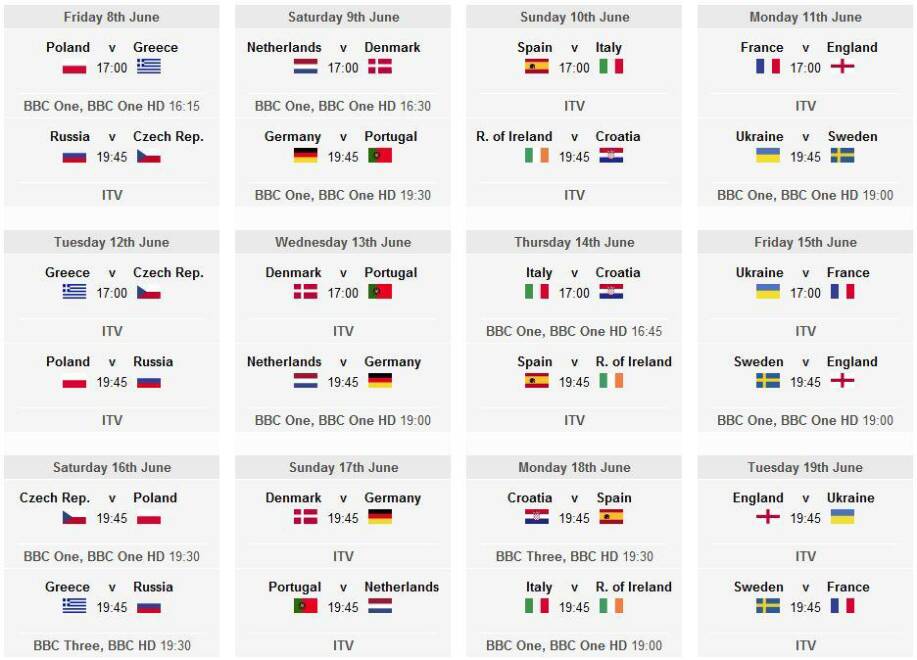 Steve's Views on the Contest

Some interesting battles lay ahead. With Elly, Calla and Natasha in the same group. They are three of our most regualar attendees on a Sunday morning and they must all take on each other in the early stages of the competition. As we know, BJC sweepstakes are high pressured, violent affairs, as people will stop at nothing to gain the prize they seek - £30 for the winner. Great friendships and family ties have been torn to shreds over the years because of the sweepstakes - best friends, sisters, whole familes broken up. Their will be a very edgy atmosphere at church for the next few weeks after this sweepstake.......

Speaking of families doing battle, even I cannot escape this. As the cruel fate of the BJC sweepstake has dealt me the most devastating of encounters - I am up against my own niece and nephew Lily & Fin. Family comes first they say... but does it in BJC sweepstake...? My own family faces being torn apart.

Not only that, but I also have to face Zak & Polly. They will be supported no doubt by their father Phil. Not only my family, but I face the prspect of slaughtering Phil's family too. Oh God, it's tough, BJC Sweepstakes. On top of that I face Clare&Alice, the other two youngest competitors. To qualify for the next round I have to destroy 3 sets of youngsters. Do I have the stomach? The will? The heart? With £4 at stake, I have to......

Family under stress also implies to Group C, where Amelia will face Kitty - the sisters of no mercy take the arena. Will Amelia, aided by Olivia henderson mercilously crush her little sister? A share in £30 says she will have to.

In the other group we have Annabel and Beth - two old school friends. But memories of yester-year mean nothing in this battle. One will have to ruthlessly slaughter the other. Who will have the guts?

But also in that group - Jonathan Todd. Our minister had a hapless first tournament last time, losing all three battles he took part in. The anger, despair, fury and pain can still be seen in his eyes. Mention BJC swepstake to him, and then look into his eyes - what do you see? Nothing. A void. Two black holes staring back at you. A face with nothing on it's mind other than the total annihalation of his opponents. This shows his is out for vengeance. Do you think he will let little Goerge and Matilda stand in his way? Compassion? Hah! He will go to sweep them aside in his quest for revenge.

Keep an aye on Pat as well. as we know from previous sweepstakes she has a vicious violent nasty streak to her. When she is losing all sense of proportion and control go out of the window. She loses it. 4 years ago she famously tore Luke apart, she murdered him, smashed him into little pieces, chewed him up and spat out the bones. Now she is representing one of the favourites - Spain. With that army behind her, and if she can channel her raw anger, fight and energy into winning, there isn't a creature on land, in the sky or above who can stand up to her. She is an almighty titan. Anyone who stands in her way will be dust. Even the Gods will bow down to the might of Pat.

So all in all, good fun!

So the sweepstake officially starts on Friday evening. Here are the opening encounters:

Stake1:

Poland (GEMMA) v Greece (ELLY)

Russia (CALLA) v Czech Republic (NATASHA)

Stake 2:

Poland (LOUISE) v Greece (CLAIRE)

Russia (HENRY) v Czech Republic (LUKE)

Rehearsal on Saturday could be interesting with Calla and Natasha fresh from their gruelling battle. Tempers and emotions could still be running high the morning after.....

I fully expect Calla and Natasha to have very heated exchanges on Saturday morning, so I think we should remove anything valuable from the church, in case it gets broken if any unpleasantness ensues!

I am already preparing myself for a huge battle against Zak & Polly...


Stake 1:

Poland (GEMMA) 1 - 1 Greece (ELLY)

Russia (CALLA) 4 - 1 Czech Republic (NATASHA)

Stake 2:

Poland (LOUISE) 1 - 1 Greece (CLAIRE)

Russia (HENRY) 4 - 1 Czech Republic (LUKE)

Wow, what a comprimising win for CALLA and HENRY. They certainly stated their intent last night! Despite the fact that Calla was moaning before the tournamnet started that she'd picked a crap team (!), she has serious bragging rights over Natasha, who like Luke, will be licking her wounds this morning. Will she dare show her face at rehearsal after such a public humiliation?

Frsutration all round in the other game GEMMA and LOUISE we sitting pretty at half time, after Poland took the lead and Greece had a very harsh red card. ELLY and CLAIRE were absolutely fuming at this. Yet with ten men they fought back to level matters and then missed a penalty, they should have won. Gemma and Louise will also have felt they should have won as well. So they'll all be annoyed. Well, that's BJC sweepstake for you. It's a hard, tough game. Only the strong survive in this business.....

So we'd better clear the church of any items that can be used as weapons. 'Tasha will NOT be happy! Calla will taunt her endlessly and mercilessly about this, and 'Tasha's anger may well boil over. I reckon we'll have to keep a big distance from these two today!

Stake 1: Netherlands (MADDIE) 0 - 1 Denmark (BIG SOPHIE)

Stake 2: Netherlands (FRANKIE) 0 - 1 Denmark (MAX & JED)

A real shock here for Frankie and Maddie, as they fell to a shock defeat. Frankie found no way past young Max & Jed, who formed a resolute rock solid defence, and they managed to catch Frankie napping as they sneaked a valuable win. Frankie threw everything she had and Max & Jed, literally. But somehow they held firm. Equally embarrassing for Maddie who capitulated to the so called underdog. Could be tough for these two now, but for Sophie and Max & Jed, they get all the plaudits.

Stake 1: Germany (HEATHER & SOPHIE) 1 - 0 Portugal (MARK)

Stake 2: Germany (JAMIE) 1 - 0 Portugal (CHARLOTTE)

This was supposed to be a real battle, but turned into a damp squib. Mark provided little resistance to Heather and Sophie, and in a contest of few high points, was easily beaten by two little girls. Same for Charlotte who was comfortably overturned by a young lad. More fight from these two is required if they wish to progress.

Stake 1: Spain (PAT) 1 - 1 Italy (KITTY)

Stake 2: Spain (JONATHAN TODD) 1 - 1 Italy (GEORGE & MATILDA)

A lack of punch cost Pat and JT. Pat could have had young Kitty at her mercy, but failed to put any pressure on her small, young opponent, who bravely fought off any attack she faced. In fact she even had the cheek to take the lead, though Pat at least managed to draw things level. Pat is famous in the sweepstake world for losing her temper (the famous battle when she tore Luke to shreds in 2008, and last time out she comletely lost her rag and was eliminated early from the competition)

JT will feel equally deflated after this one, failing to beat young George and Matilda. Greater things were expected from JT this time round, but he failed to deliver. After the last contest when he lost 3 games out of 3, a draw is more acceptable. However, I know he was expecting to win this game, and he will be furious. After a day of worshipping and preaching on the Sunday, he will have been expecting a glorious win. But I have heard he was furious at the end. "Why God? Why? Why didn't Spain win? After all I've done for you!!!" these shouts of desperation were heard echoing across the streets of Islip.

Stake 1: Rep. of Ireland (AMELIA & OLIVIA H) 1 - 3 Croatia (NING & OLIVIA-ROSE)

Stake 2: Rep. of Ireland (BETH) 1 - 3 Croatia (ANNABEL)

Annabel easily saw off Beth, despite a brave comeback at 1-0. Beth, noted for her resolute defence, was easily carved open by Annabel, and she offered little in return. With tough opponents to come in Pat and JT, she will have to qualify for the next round the hard way.

Also disappointing for Amelia & Olivia.A melia, who won the BJC world cup sweepstake 2 years ago, wasn't in such good form this time around, and may struggle to get past round 1.

Stake 1: France (LILY & FIN) 1 - 1 England (CLARA & ALICE)

Stake 2: France (GARY HITCHENS) 1 - 1 England (JOSH)

Lily & Fin failed to really offer much threat to Clare & Alice. Playing no strikers didn't help, they were reduced to long shots. At least one went in, to keep the score level. Both competitors will need to add more to their arsenal if they want to seriously challenge to win this sweepstake.

Same for Gary and Josh who cancelled each other out, with a flimsy namby-pamby tippy-tappy affair.

(Excuse me talking in the third person about myself)

Stake 1: Ukraine (ZAK & POLLY) 2 - 1 Sweden (STEVE)

Stake 2: Ukraine (ANGUS) 2 - 1 Sweden (KAI)

Shock for Steve, who despite taking an advantage over his little opponents, somehow managed to end up being beaten by them. At the start of the contest, Steve looked down at Zak & POlly, and an hour later, had stuck first blow. Polly and Zak looked beaten, and Steve laughed as they tumbled to the ground. But in true Daivid and Goliath fashion, Zak & Polly managed to dust themselves off, and whilst Steve thought he had won the battle, Zak & Polly stuck back. Two devastating blows sent Steve tumbling to the floor, and there was no way back up for him. Steve collapsed, a beaten man. Beaten and bruised. Beaten, bruised and ashamed.

Despite being older than the combined age of all the other competitors in this group (Zak, Polly, Clara, Alice, Lily, Fin) Steve is embarrassingly bottom of the group! If he fails to qualify for the next round, he may be taunted for years to come.

Greece (ELLY) 1 - 2 Czech Republic (NATASHA)

Poland (GEMMA) 1 - 1 Russia (CALLA)

Greece (CLAIRE) 1 - 2 Czech Republic (LUKE)

Poland (LOUISE) 1 - 1 Russia (HENRY)

Our own messageboard poster Calla got a draw from her encounter with Gemma. In a well fought contest, Calla looked in control, but she let Gemma back in, and in the end hung on for a tie. (A draw that is, not a neck garment). Calla is well placed to qualify for teh next round, and only a total, total disaster against Elly will stop her. But Elly will need a big big win over Calla to get through - this cuold be the mother of all battles......

Claire too will need to give Hen the thrashing of his life to qualify. Is she capable? I wouldn't like to be in Hen's shoes.... (this is from experience! )

Saturday will be a very tense affair for all of them.....

Stake 1:

Denmark (BIG SOPHIE) 2 - 3 Portugal (MARK)

Netherlands (MADDIE) 1 - 2 Germany (HEATHER & SOPHIE)

Stake 2:

Denmark (MAX & JED) 2 - 3 Portugal (CHARLOTTE)

Netherlands (FRANKIE) 1 - 2 Germany (JAMIE)

Great games for the viewers, sleepless nights for our competitors. Terrific start by Mark put him firmly in the driving seat against Big Sophie. But a moment of sloppiness cost him just before half time. Then Big Sophie heroically fought on to draw level, before eventually falling at the final hurdle to a late strike from Mark, this time Sophie had no answer, as Mark dealt a vicious blow that sent her crashing to the floor in defeat.

Max & Jed's BJC sweepstake inexperience showed in this one, after their heroic performance on Saturday. They showed grit, steel and determination to come back to draw level, but let Charlotte off the hook at the end, they dropped their guard for only a brief moment. But it was enough time for Charlotte to lash out one final blow, and Max & Jed were sent crashing to defeat.

Heather & Sophie get bragging rights over Maddie at the next rehearsal, though they hung on a bit at the end. The two Rumsbys looked in complete control as Maddie floundered in a desperate attempt to save her faltering Sweepstake campaign. The comeback never quite materialised, but all is not lost for her. A resounding thrashing of his life for Mark could yet offer her a lifeline, and as she is no doubt reeling from two painful defeats, the hurt and agony she feels may be enough to spur her on to one final desperate go for glory.

Desperate times too for Frankie, but a professional display from Jamie, who is virtually certain of getting through to round two, barring a total disaster against Max & Jed.

So everything hinges on Sunday. Total pressure, they all know one moment of sheer magic could see them progress, but one tiny slip could cost them everything. That's BJC sweepstake for you, it's tough. damn tough. Nerves will be torn to shreds, and finger nails bitten on Sunday…..

Stake1

Italy (KITTY) 1 - 1 Croatia (NING & OLIVIA-ROSE)

Spain (PAT) 4 - 0 Rep. of Ireland (AMELIA & OLIVIA H)

Stake2

Italy (GEORGE & MATILDA) 1 - 1 Croatia (ANNABEL)

Spain (JONATHAN TODD) 4 - 0 Rep. of Ireland (BETH)

Pat gave Amelia and Olivia the thrashing of the lives, in an easy one way battle. A & O stood no chance, as Pat, an experienced BJC sweepstake competitor, was ruthless in the extreme. Pat showed no mercy towards her younger opponents, and literally tore them apart limb from limb. It was a massacre. Vicous blow after vicious blow, sent Amelia & Olivia falling to the floor. They begged desperatlye for mercy. On their knees, they prayed for Pat to stop this onslsught. but Pat had none of it. No compassion from Pat. She had the bit between her teeth. Wave upon wave of strikes sent Amelia and Olivia hurtling to their doom. Only the final whistle saved them, and allowed them to drag their sorry carcuses out of the arena. Pat was ruthless and merciless to the extreme. It was a beating Amelia & Olivia will never forget.

JT also triumphed in style by slaughtering Beth. After years of frustration and abject failure in BJC sweepstakes, at last JT found his true fighting spirit. He showed no mercy to his fellow man (girl), and made mincemeat of Beth. All the frustraion of the last sweepstake (where he lost all his games), was blown away as he took his anger out on Beth. He too was mericless in the extreme, as he smashed her to pieces.

With Kitty gaining a respectable draw over Ning, and George & Matilda and Annabel drawing the great Combe battle, it leaves an interesting battle for qualification in the final games, but Beth and Amelia/Olivia will be trudging home.

A comfortable win for Lily & Fin. The pressure of representing an expectant home nation too much for Zak & Polly in the end. Gary Hitchins also saw off Angus wih a fairly comfortable victory.

As for Kai and Steve – more woe.

Steve, the giant amongst a group of small people, is out. He failed miserably against little Clara & Alice, who easily controlled the first half. Though a spirited comeback saw Steve gain the initiative, he somehow still managed to lose in the end. Only he will know what happened. But Steve, the tournament organiser, is out. Eliminated. Humiliated.

But it meant England won so who cares!

Stake 1

Czech Republic (NATASHA) 1 - 0 Poland (GEMMA)

Greece (ELLY) 1 - 0 Russia (CALLA)

Stake 2

Czech Republic (LUKE) 1 - 0 Poland (LOUISE)

Greece (CLAIRE) 1 - 0 Russia (HENRY)

Incredible drama here in the BJC sweepstake tonight, as against the odds, Elly and Claire, despite being next to useless throughout, have got through to the next round of the sweepstake, and Calla and Henry, firm favourites for qualification have crashed out.

Despite looking in pole position to qualify before tonight, Calla, only needing a draw against Elly, somehow threw away a really good position to get knocked out of the competition. Elly looked down and out before tonight, yet somehow found the resolve to unexpectedly defeat Calla, and send her crashing out. Calla will be absolutely devastated. As will Henry, who operating matters from abroad, looked like he was managing the situation capably. Whether there was a satellite communication problem or something, we just don't know, but something went horribly wrong.

It means unlikely qualification for Claire, Elly and indeed Natasha and Luke , who both managed to beat Gemma and Louise respectively, despite them having the backing of the host nation. Gemma and Louise started well, and looked likely victors, but they never made their advantage count, and were poor in comparison in the second half.

So glory and jubilation for Claire, Natasha, Luke and Elly. For Henry, Calla, Gemma and Louise – only pain, despair, heart-ache, dejection and frustration. An evening that may haunt them for many years to come. It just goes to show what a tough, unforgiving, and soul destroying competition BJC sweepstake can be...

So two of our messageboard regulars have crashed out already - Calla and me.

It leaves only Luke and Phil (through Heatehr & Sophie's team) to carry the messageboard flag.

Stake 1:

Denmark (BIG SOPHIE) 1 - 2 Germany (HEATHER & SOPHIE)

Portugal (MARK) 2 - 1 Netherlands (MADDIE)

Stake 2:

Denmark (MAX & JED) 1 - 2 Germany (JAMIE)

Portugal (CHARLOTTE) 2 - 1 Netherlands (FRANKIE)

Even more drama in the BJC sweepstake tonight. This time a big shock as one of the big guns crashes out of the competition. Maddie was hotly tipped to do well in the compeition, and claim a big stake of the prize money. Yet somehow she managed to lose all of her games. Tonight she took the lead against Mark, but from a strong position, never captalised and in the end was easily beaten. Same for Frankie, who put in another limp performance. The will be huge reprocussions about their perfomances, and a lot of enquiries into just how badly they both performed.

But Heather & Sophie and Jamie march on. Though wobbled in the middle (in fact at one point were just conceding a goal away for elimination), they showed grit and determination to finally kill off a brave fightback from Big Sophie/ max & Jed. Litttle Max & Jed bow out of the tournament, giving it a good shot. They can be proud of their efforts. Maddie and Frankie on the other hand crash out, head bowed in shame, disgraced and humiliated.

Stake 1

Croatia (NING & OLIVIA-ROSE) 0 - 1 Spain (PAT)

Italy (KITTY) 2 - 0 Rep. of Ireland (AMELIA & OLIVIA H)

Stake 2

Croatia (ANNABEL) 0 - 1 Spain (JONATHAN TODD)

Italy (GEORGE & MATILDA) 2 - 0 Rep. of Ireland (BETH)

More dramatic twists and turns in the BJC sweepstake once again as an evening of incredible excitement unfolded in front of the watching world. Not a vintage display by any means by Pat, as her battle with Ning & Olivia-Rose fluctuated from one side to the other. At the same time Kitty did battle against her very own older sister, happy families no more as the two siblings did battle with one another, family ties go out of the window when BJC sweepstake is concerned. The battle though was very one-sided as Kitty showed more desire, strength, character and determination to easily out shine her older sister. In the meantime Pat and Ning's frantic battle ebbed and flowed, as each opposing side were within a matter of inches of crashing out of the tournament. Then in one fatal, decisive moment, Pat caught Ning unawares, and with one powerful blow sent Ning crashing to the floor in a bloodied heap. Ning never recovered, and the fate of all competitors was sealed n that one moment. Ning and Amelia/Olivia crash out of the sweepstake, so, so near, yet so, so far.

JT used his new-found form to deal a crucial and decisive blow to send Annabel crashing out of the sweepstake. A spirited display from Annabel was in vain, as she wasted a couple of chances to send JT sprawling to the floor. But perhaps devine intervention came in to play, as JT, beaten and bloodied, somehow survived the vicious onslaught, and dealt his own severe blow.

Beth, like Amelia/Olivia, was already out of contention, and they all limp home, dejected, humiliated and devastated.

Stake 1

England (CLARA & ALICE) 1 - 0 Ukraine (ZAK & POLLY)

Sweden (STEVE) 2 - 0 France (LILY & FIN)

Stake 2

England (JOSH) 1 - 0 Ukraine (ANGUS)

Sweden (KAI) 2 - 0 France (GARY HITCHENS)

Just when you thought the BJC Sweepstake couldn't get any more dramatic and intense that it already had been, unbelievably there was even more drama and controversy in tonights epic battles.

Zak & Polly crashed out of the sweepstake in dramatic fashion, as what seemed like a crucial strike past Clara & Alice was controversially ruled out, though Zak & Polly were blatantly off side in the build up anyway.

There were furious scenes at the end of this epic encounter. Zak & Polly created chances to strike Clara & Alice down, but never had the composure to deal that fatal blow.

Angus also felt aggrieved, as Josh used all his guile and experience of BJC Sweepstakes past, to hold out for victory and bravely defy every onslaught that Angus threw at him. In the end, it wasn't enough for Zak, Polly and Angus. They exit the sweepstake, heart-broken and distraught. But BJC sweepstake is tough, uncompromising and cruel, no matter who it is.

Some lost pride restored for Steve and Kai, though they were already shamefully out of the sweepstake. Steve showed no mercy to his niece and nephew Lily & Fin, he was ruthless in the extreme. But Lily & Fin have the last laugh, as they go through to the next round, as does Gary Hitchins, who was able to let his foot off the gas and still qualify. Just. It was a risky gamble, but it paid off. Steve exits the sweepstake a broken man. His abject failures of the past week cost him his glory, and he heads home in disarray, a desperate, desperate state.

SO HERE WE ARE, THE BJC SWEEPSTAKES QUARTER FINALS

I don't think I need tell you how crucial this round is – PRIZE MONEY IS UP FOR GRABS! The winners of these next epic battles will be guaranteed an almighty bounty of at least £4.

Now the pressure really cranks up. Money is at stake, this is as intense as it gets. One moment of magic, one glorious moment, one second of sheer courage, bravery determination, genius could give the winner £4. One slip, one second of caution, one split second's lack of concentration could cost you everything. Pain, anguish and the earth shattering realisation that you have lost yourself £4

Stake 1:

Czech Republic (NATASHA) v Portugal (MARK)

Germany (HEATHER & SOPHIE) v Greece (ELLY)

Spain (PAT) v France (LILY & FIN)

Italy (KITTY) v England (CLARA & ALICE)

Stake 2:

Czech Republic (LUKE) v Portugal (CHARLOTTE)

Germany (JAMIE) v Greece (CLAIRE)

Spain (JONATHAN TODD) v France (GARY HITCHENS)

Italy (GEORGE & MATILDA) v England (JOSH)

So some interesting battles lie ahead. Mark K v Natasha, Heather & Sophie taking on the dark Horse Elly, can she spring yet another surprise like she did against Calla? Will Pat show any mercy towards little Lily & Fin? Who will triumph in the battle of the youngsters, Kitty or Clara & Alice?

Will experienced BJC sweepstake campaigner Luke use all his knowhow to be newcomer Charlotte? Can Jamie use all his youthful energy to defeat Claire? Will JT's lack of hair give him that fraction of a second speed advantage over his longer haired opponent Gary Hitchins? Can George & Matilda or Josh overcome their opponents stubborn defensive wall?

Remember, £4 is at stake here, the pressure is unbearable as we get to the business end of the sweepstake….

Stake 1

Czech Republic (NATASHA) 0 - 1 Portugal (MARK)

Czech Republic (LUKE) 0 - 1 Portugal (CHARLOTTE)

So, with £4 at stake for the winner, this was a tense and tight affair. The weight of the possibility of winning £4 hanging over her shoulders was too much for Natasha, as she never really turned up for this one. On the night, she froze. She offered very little attacking threat, and Mark never looked in any danger. It took just one late strike to sent Natasha crashing out of the competition, agonisingly close to the £4 prize. Sometimes losing out when so close to such a prize hurts, but not really putting in a good performance hurts just as much. Same goes for Luke, who will also be disappointed at missing out, but more so at putting in a lame performance.

Mark and Charlotte can celebrate, they have £4 in the bag. But why stop there? There is much more to go for, as another win would guarantee them £10…….

Germany (HEATHER & SOPHIE) 4 - 1 Greece (ELLY)

Germany (JAMIE) 4 - 1 Greece (CLAIRE)

It took a while, but in the end Elly got the hammering we all expected. But resolute isn't the word. Elly was a colossus, a man-mountain in defence. Heather & Sophie went out all guns blazing, hammering home their advantage instantly. But somehow Elly held firm, until one momentary lapse allowed Heather & Sophie to deal a vicious blow, and Elly hit the floor in a crumpled heap. With their opponent on the floor, Heather& Sophie went in for the kill. Yet, incredibly, somehow Elly found one last ounce of fight inside her to hit back and send Heather & Sophie sprawling to the floor. Back on her feet, Elly looked right back in it. But rather than disrupt her opponent, it merely regrouped them, and Heather & Sophie hit back immediately, a vicious blow sending Elly once more crashing to the floor, a bloodied mess. This time there was no second reprieve for Elly. Heather & Sophie finished her off once and for all. Three hammer blows proved fatal for Elly, and she didn't get up from the canvas this time.

Jamie dished out the same to Claire with a devastating display of fight and power. A gutsy effort from Elly and Claire, neither of whom were expected to get as far as they did. But they were in the end as far away from the £4 as they could be. They were outclassed and outfought.

So, £4 guaranteed for Heather & Sophie and Jamie. Next time out they have a chance to win £10. If they thought this was a high pressured encounter, they ain't seen nothing yet…..

Spain (PAT) 2 - 0 France (LILY & FIN)

Spain (JONATHAN TODD) 2 - 0 France (GARY HITCHENS)

So an easy win for Pat and Jonathan Todd. Little Lily & Fin were unable to find a way to defeat the mighty colossus Pat, who dealt an early blow, and finished any hope of a comeback right in the final moments. In truth, this was a very limp spectacle, and Pat only needed the most minimum of effort to guarantee her £4 bounty. She is looking like one of the strong favourites to claim the ultimate prize, but she will need to raise the bar a few notches to progress any further.

JT has now found the winning formula, and Gary Hitchins offered very weak resistance. JT would have likened him to Samson having lost his hair. A very dull affair, in fact it bores me just thinking about it.

JT leads a service in Bladon the Sunday after the Sweepstake final. He looks like he could have something to boast about… he is a strong favourite to lift the BJC Sweepstake crown…..

Just one quarter final to go, then we will have our full semi-final line up, where the potential prize money will increase considerably. Then with so much at stake, the battlefield will become a very, very dangerous place to be for our remaining contestants. This is where the heat is really turned up…

Italy (KITTY) 0 - 0 England (CLARA & ALICE)

Kitty wins 4-2 on penalties

Italy (GEORGE & MATILDA) 0 - 0 England (JOSH)

George & Matilda win 4-2 on penalties

Oh, the pain, the agony, the despair that is BJC sweepstake. It's tough, unfair and cruel at times. Same old story really as Clara & Alice and Josh blow it on penalties again. In the battle of the little people, it was an open affair at first, with both competitors having attempts to send their opponents hurtling to the canvas. But gradually Kitty gained the initiative and started to dominate her opponent. But no matter how many blows she dealt, Clara & Alice somehow (at times rather fortuitously) refuse to cave in. Blow after blow Kitty dealt, but the courageous couple wouldn't wilt. Then, Kitty drew upon her opponents regular Achilles heal – the penalty shoot-out. As usual, Clare & Alice collapsed at this stage, and bowed out of the sweepstake – but a better overall performance from them than most people expected. But with no time for preparation, it was too little too late…

Josh also crumbled desperatley when the pressure of a penalty shoot-out came into play. But George & Matilda can take a mean penalty, especially the outrageous chipped attempt that fooled Josh completely, what a buffoon he looked!

So £4 for Kitty and George & Matilda. For Clara& Alice and Josh – nothing, except for the usual hounding from the press, and the post-mortem into what went wrong….

And so; with a mighty £4 already in the bag, these heroic and gallant gladiators will now do battle for a mightier prize even than that – for the winners of the next epic duel a guaranteed £10! Yes, £10. And a passageway into the final to win an almighty £30, a bounty beyond their wildest dreams…..

Here's how they line up:

Stake 1:

Portugal (MARK) v Spain (PAT)

Germany (HEATHER & SOPHIE) v Italy (KITTY)

Stake 2:

Porugal (CHARLOTTE) v Spain (JONATHAN TODD)

Germany (JAMIE) v Italy (GEORGE & MATILDA)

What a line up. Pat has been ruthless so far, even against the smallest of little opponents, she has not for one second let sentiment distract her from her goal – to finally win the BJC sweepstake. She is sure to show no mercy to Mark. But he has developed a ruthless streak so far, and has hit top form at the right time. What a battle this promises to be. Heather & Sophie go in as favourites as they have had longer to recover form their last epic battle. Kitty is up against it. War weary from her fight with Clara & Alice, less time to rest, against two people – she will need nerves of steel, the strength of an ox, she has shown these qualities so far…..

Charlotte has shown a real fighting spirit so far, but she will need to double her resolve to overcome the might of Jonathan Todd. A real David & Goliath affair, with JT as Goliath, however, we all know how that one ended…..

Jamie against George & Matilda. Who knows how this will end. This could be the war to end all wars. Jamie, determined to win the battle, up against George & Matilda, who know they have to share the bounty they win – they will want more…

So it's time to be totally ruthless. No sentiment, no mercy. you have to take any and every chance to slaughter your opponent. The difference between £4 and £10 is a mighty chasm, and one moment of doubt, one moment showing even a hint of a lack of ruthlessness, could cost you that difference. The trained and primed fighters know what's at stake. They are ready. they are merciless. They are evil. They won't let anything get in the way of them claiming what they want. They will mercilessly crush any opponent who dares try to stop them. Friendship, kinship, sentiment, kindness, family, loved ones - all go out of the window in the BJC Sweepstake. It's a deadly pit of hate.These fighters will stop at nothing to get what they want - the prize and the glory. BJC sweepstake will bring out the best of them - and the worst.....

SEMI FINALS

Portugal (MARK) 0 – 0 Spain (PAT)

(Pat wins 4-2 on penalties)

Portugal (CHARLOTTE) 0 - 0 Spain (JONATHAN TODD)

(Jonathan Todd wins 4-2 on penalties)

High drama in tonight's BJC sweepstake confrontation. Pat, strong favourite to defeat Mark, struggled to break his determined resolve. Mark shackled Pat throughout, and indeed had the best opportunities to claim victory. It was only at the end as he tired that Pat, with a clear physical advantage over Mark, finally took control. But the were tied, stalemate, both competitors cancelling out each others every move and tactic. Blow for blow they were equal. They matched each other in every way. So the only way to separate these two extreme fighters was in the cruellest way imaginable, a penalty shoot out. Someone had to win, and with the added intense pressure of at least £10 for the winner – who would hold their nerve? At first Pat failed to hold hers, an early miss. But mark failed to capitalise, he missed early on too. Then they were dead level. Until right at the end, as Mark desperately fought with every ounce of energy and passion he could muster – but it wasn't enough. Once more he missed. Pat took advantage of a beaten Mark, and finally managed to slay the mighty beast.

So Pat has reached the final. She can now claim the ultimate prize £30. She is an enemy to contend with…but who will dare to face her in the final?……

JT at kast has come good in BJC Sweepstake, but it took an almighty effort to overcome a gallant Charlotte. Punch for punch, blow for blow they were each other's equal, until they had to be seprated by a penalty shoot-out. Will devine intervention shine upon JT? They were still inseparable. It took a fraction of a difference in their resolve, strength, determination and stamina. And just, by the tiniest of fractions – JT went through. JT won through the most epic of battles, the two mighty titans were separated by the smallest amount.

A brave effort by mark and Charlotte, who can be comforted by the magnificent prize of £4 they have earned. But they won't be happy, as eating away at the back of their minds will always be that nagging doubt that by a slight margin, it could have been so much more……

Germany (HEATHER & SOPHIE) 1 - 2 Italy (KITTY)

Germany (JAMIE) 1 - 2 Italy (GEORGE & MATILDA)

Drama of the highest order in our other BJC Sweepstake semi-final. With the chance to win £30 for the victors, Heather & Sophie went in as strong favourites. But in a major shock they were easily beaten by Kitty. Little Kitty showed a devastating display of finishing, and two early blows had ultimate impact as they sent Heather & Sophie hurtling to the ground. Battered, dazed and confused the intrepid duo never recovered their composure, as Kitty stood firm. In fact she had more chances to cut her opponents down to size. Kitty looked comfortably in command as the final moments approached. But the incredible drama wasn't over. With just a fraction of the contest remaining, Heather & Sophie hit back with a deadly strike to send Kitty sprawling. Heather & Sophie were back in it, and they ventured forward in one final, last desperate attempt to claw their way back into it. But it was too late. Far, far too late. The damage had already been done, and in the end they fell to the floor, heads bowed in defeat. Kitty was glorious in victory and she has taken the rights to challenge Pat for the ultimate prize.

Kitty will walk away with a guaranteed £10. heather & Sophie will be consoled by the fact that they have at least won a prize – an almighty £2 each for their gallant heroics over the past few weeks.

George & Matilda dealt the same punishment out to Jamie, who must have fancied his chances to reach the final, but he fell to two vicious early strikes that he never recovered from. More glory awaits George & Matilda, Jamie will be disappointed with only claiming £4

And so to the final!

Spain (PAT) v Italy (KITTY)

Spain (JONATHAN TODD) v Italy (GEORGE & MATILDA)

These are the four who are fighting for the ultimate prize of £30 – the prize that all of our competitors have laid their lives on the line to win. And these four shall do battle for it. This is the ultimate in showdowns. They are guaranteed £10 for losing, but for winning, they will win oh so much more. Not just the money – the glory, the power, the admiration, this is the most important day of their lives, they can be forever remembered and hailed as ultimate champions, or forever forgotten….

Firstly we have the master against the pupil – Kitty is in Pat's ballet class. Will Pat show any mercy towards her young apprentice? Will Kitty show the respect to her master that she has been taught? Not a chance, in BJC Sweepstake, nothing but the victory matters, no matter who it is – many times in the past friendships and families have been put on the line in pursuit of BJC Sweepstake glory. Many of these bonds have been smashed to pieces and never recovered. This will be the same here.

Pat and Kitty fought out a hard earned draw earlier in the competition. They now know each other inside out. They have studied each other so that they know more about their opponents than they do about themselves. Pat will show no mercy to get the prize she claims.

JT has made it to the final, and now he can scent blood. He is so close to winning the ultimate prize – will be allow George & Matilda to stand in his way? He will try to destroy them mercilessly, but George & Matilda have shown a resolve way above their years. They have shown themselves to be streets ahead in terms of their fight, desire and strength. This will be the war to end all wars….

…who will walk away with the £30 prize? Tonight, we find out….

Spain (PAT) 4 - 0 Italy (KITTY)

Spain (JONATHAN TODD) 4 - 0 Italy (GEORGE & MATILDA)

And so in the end it was a victory for seniority over youthful enterprise. Pat easily swept little Kitty aside, always from day 1 stating her desire to win the much coveted BJC Sweepstake – and now she has. In truth it wasn't a true contest, as Pat dominated her opponent throughout. The master beat the apprentice as Kitty, a pupil at Pat's ballet class simply had no answer to Pat's sheer power and presence. Two early strikes sent Kitty sprawling and that was it, a couple of late blows for show. Pat was ruthless, she was mean, she was determined, she was too powerful. The contest was virtually over before it started

But Kitty needn't be to down-hearted, as she easily exceeded all expectation s of the sweepstake build up. She will be comforted by the fact she has won £10. Also, as she won the 2010 World cup sweepstake with sister Amelia, with this runners up spot, she is now confirmed as BJC Sweepstakes' all time greatest competitor.

At last, the glory is all Jonathan Todd's. He was certainly be smiled upon from above as he easily destroyed George & Matilda with minimal of effort. Still smarting from his disasterous BJC World Cup sweepstake campaign of two years ago, when he lost every game he was in, he vowed to come back stronger, and low behold anyone who stood in his way. He lived up to those words – and then some.

Strong, fearless, fearsome, JT was a joy to watch, a perfectly tuned machine, a beautifully tuned engine - all systems go, George & Matilda were doomed before they set foot in the arena.

But a good sweepstake for George & Matilda, and they walk away with a mighty £5 each.

But the glory is all for our senior competitors – all hail Pat and Jonathan!

Here is a rundown of the prize money, which will be presented at Junior Church, July 8th at 11am. If you have won anything, please be there to claim your prize.

The winners - £30 each

PAT

JONATHAN TODD

The Runners up - £10 each

KITTY

GEORGE & MATILDA

The losing semi-finalists - £4 each

MARK

HEATHER & SOPHIE

CHARLOTTE

JAMIE

So what a tournament it has been. Packed with action, drama, excitement, raw emotions, joy, pain, sorrow, elation, dejection, every emotion under the sun. More drama than could have been dreamt up for the movies. More excitement than anyone could ever have imagined. It's been cruel, it's been exciting, it's been gripping. That's BJC sweepstake for you, it's a roller coaster of emotion, from the heights of elation to the lows of sheers despair.

Congratulations to all of our winners. Thanks to everyone else who took part – better luck next time. I hope everyone has enjoyed taking part, and i hope everyone has enjoyed reading the reports.

We will do the same for the World Cup in 2014. In the meantime, Ladies and gentlemen, I declare the BJC Euro 2012 Sweepstake officially closed.