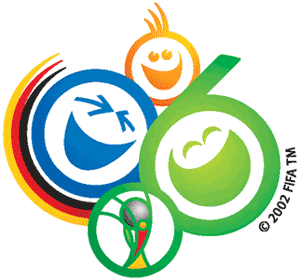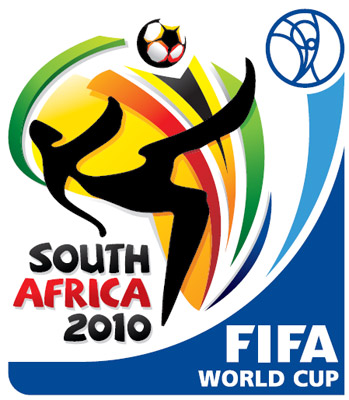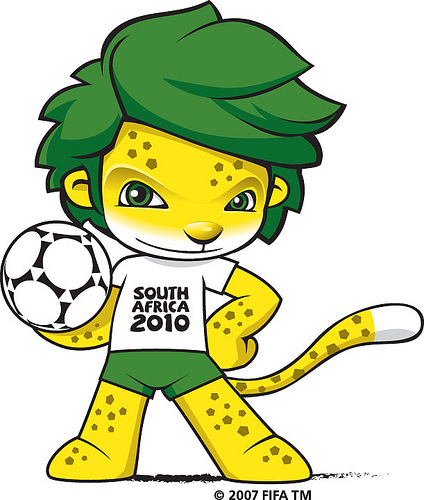 THE BJC

WORLD CUP

SWEEPSTAKE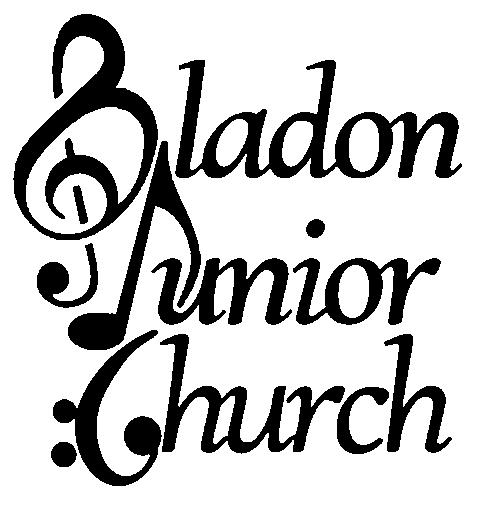 Group A

SOUTH AFRICA - Pattersons

MEXICO - Elanor

URUGUAY - Rumsbys

FRANCE - Jessie

Group B

ARGENTINA - Maddie & Euan

NIGERIA - Pat

KOREA REPUBLIC - Frankie

GREECE - Jamie & Josie

Group C

ENGLAND - Carla

USA - Beth

ALGERIA - Mark

SLOVENIA - George & Matilda

Group D

GERMANY - Natasha

AUSTRALIA - Steve & Claire

SERBIA - Stella

GHANA - Izi


The BJC

World Cup 2006

Sweepstake

Group A

11/06 16:00 Johannesburg - JSC  South Africa v Mexico 

11/06 20:30 Cape Town   Uruguay v France 

16/06 20:30 Tshwane/Pretoria   South Africa v Uruguay 

17/06 20:30 Polokwane   France Background Mexico 

22/06 16:00 Rustenburg   Mexico v Uruguay 

22/06 16:00 Mangaung / Bloemfontein   France v South Africa

Group B

12/06 16:00 Johannesburg - JEP  Argentina v Nigeria 

12/06 13:30 Nelson Mandela Bay/Port Elizabeth   Korea Republic v Greece 

17/06 16:00 Mangaung / Bloemfontein   Greece v Nigeria 

17/06 13:30 Johannesburg - JSC  Argentina v Korea Republic 

22/06 20:30 Durban   Nigeria v Korea Republic 

22/06 20:30 Polokwane   Greece v Argentina 

Group C

12/06 20:30 Rustenburg   England v USA 

13/06 13:30 Polokwane   Algeria v Slovenia 

18/06 16:00 Johannesburg - JEP  Slovenia v USA 

18/06 20:30 Cape Town   England v Algeria 

23/06 16:00 Nelson Mandela Bay/Port Elizabeth   Slovenia v England 

23/06 16:00 Tshwane/Pretoria   USA v Algeria 

Group D

13/06 20:30 Durban   Germany v Australia 

13/06 16:00 Tshwane/Pretoria   Serbia v Ghana 

18/06 13:30 Nelson Mandela Bay/Port Elizabeth   Germany v Serbia 

19/06 16:00 Rustenburg   Ghana v Australia 

23/06 20:30 Johannesburg - JSC  Ghana v Germany 

23/06 20:30 Nelspruit   Australia v Serbia 

Group E  

14/06 13:30 Johannesburg - JSC  Netherlands v Denmark 

14/06 16:00 Mangaung / Bloemfontein   Japan Backgrvound Cameroon 

19/06 13:30 Durban   Netherlands v Japan 

19/06 20:30 Tshwane/Pretoria   Cameroon vkground Denmark 

24/06 20:30 Rustenburg   Denmark v Japan 

24/06 20:30 Cape Town   Cameroon v Netherlands 

Group F

14/06 20:30 Cape Town   Italy v Paraguay 

15/06 13:30 Rustenburg   New Zealand v Slovakia 

20/06 13:30 Mangaung / Bloemfontein   Slovakia v Paraguay 

20/06 16:00 Nelspruit   Italy v New Zealand 

24/06 16:00 Johannesburg - JEP  Slovakia v Italy 

24/06 16:00 Polokwane   Paraguay v New Zealand 

Group G 

15/06 16:00 Nelson Mandela Bay/Port Elizabeth   Côte d'Ivoire Backgrvound Portugal 

15/06 20:30 Johannesburg - JEP  Brazil Background Korea DPR 

20/06 20:30 Johannesburg - JSC  Brazil Background Côte d'Ivoire 

21/06 13:30 Cape Town   Portugal Background Korea DPR 

25/06 16:00 Durban   Portugal Background Brazil 

25/06 16:00 Nelspruit   Korea DPR Background Côte d'Ivoire 

Group H

16/06 13:30 Nelspruit   Honduras v Chile 

16/06 16:00 Durban   Spain v Switzerland 

21/06 16:00 Nelson Mandela Bay/Port Elizabeth   Chile v Switzerland 

21/06 20:30 Johannesburg - JEP  Spain v Honduras 

25/06 20:30 Tshwane/Pretoria   Chile v Spain 

25/06 20:30 Mangaung / Bloemfontein   Switzerland v Honduras

Group E

NETHERLANDS - Luke

DENMARK - Garry & Hannah

JAPAN - Heather & Olivia

CAMEROON - Rev Jonathan Todd

Group F

ITALY - Anya & Ben

PARAGUAY - Lily

NEW ZEALAND - Hen & Jess

SLOVAKIA - Peter





Group H

SPAIN - Amelia & Kity

SWITZERLAND - Annabel

HONDURAS - Josh &n Dom

CHILE - Amy

Group G

PORTUGAL - Ning & Olivia Rose

BRAZIL - Tom & Steve RD

KOREA DPR - Katy

IVORY COAST - Ely

Steve's Initial Thoughts on the Draw

The Pattersons (South Africa) v The RUMSBYS (Uruguay) - the battle of the two families! Includes the famous Aiden from Bladon!

Frankie (South Korea) v Nigeria (Pat) -

Heather's cornet teacher v Heather's ballet teacher (and nan). Who will prove themselves worthy of teaching Heather the ways of the world?

Jamie+Josie v Maddie+Euan - four mighty titans in a double-double headed clash. Who has the stamina to see it through?

Australia (Steve+Claire) v Ghana (IZI) - a mighy clash between to of the message board's biggest contributors. Who will win the title of Lord of the Messageboard?

Netherlands (Luke) v Cameroon (Jonathan Todd) - well they don't come bigger than this - LUKE v REV TODD! Nail everything to the ground, hide your valuables, mothers lock up your daughters - nothing is safe when these two take to the field. A bloodier and more violent clash you couldn't hope to see.

Lily (Paraguay) v Hen+Jess (NZ) - Once Rosie and Hen were house mates - the best of companions - but no more. Now her daughter takes to the field against her old tenant.This friendship ends in June!

ELLY (Ivory Coast) v KATY (North Korea) - a mighty battle between good friends. But will their friendship survive this gruelling encounter?? Will they pick up the pieces afterwards - literally...

In each group, each team will play each other once, and the 2 best teams from each group qualify for the next round.

Prizes:

Winner £50        Runner Up £20

Third place play off winner £8    Other losing semi finalist £6

4 Losing Quarter finalists £3 each

See
below
for Steve's excellent commentary on the tournament

OK Boys and girls, the world cup is just round the corner!......

The first game is this friday afternoon at 3pm. With another game in the evening and then 3 games a day for the rest of the week! Busy times. To whet your appetite, here are the 2 games on Friday to start the ball rolling:

South Africa (THE PATTERSONS) V Mexico (ELENA)

Uruguay (THE RUMSBYS) V France (JESSIE)

So the world cup kicks off with the newest members of BJC, the PATTERSONS (led by the famous Aiden from Bladon), against a relative newby (although vastly more experienced in comparison) little ELENA. Two of our youngest and smallest competitors do battle. But their lack of height will not be noticed as they face a mighty battle on the greatest stage of them all. Which of them will rise to the challenge?

Then we have a real heavyweight contest - THE RUMSBYS v JESSIE! A real battle here - The fleet footedness of ballet expert Jessie against the might and power of Phil and his associates. Will Jessie be overpowered and outnumbered by the mean, lean Rumsby machine, or will she use her agility to her advantage, and slay the six headed beast?

Two good battles await us....

Here are the next few mighty clashes:

SATURDAY:

South Korea (AMELIA + KITTY) v Greece (JAMIE + JOSIE)

Argentina (MADDIE + EUAN) v Nigeria (PAT)

England (CARLA) v USA (BETH)

So AMELIA & KITTY took over at the last minute from Frankie, who bottled it big time and whimped out on the sweepstake.. But they face a tough one against JAMIE & JOSIE. Will their late take over of the team mean they have had insufficient time to prepare for this epic battle? Will they pull off a surprise and shock Jamie & Josie.

PAT as we know, is a fearless, ruthless competitor – just ask LUKE, whom she mercilessly tore to shreds in the last sweepstake. It was a mauling Luke will never forget. Now she comes up against MADDIE & EUAN, who will be keen to put one over her. But beware – PAT is a wily, cunning competitor, and holds a dark streak that can put anyone to the sword.

A big one. A massive game. Carla, representing the hopes and aspirations of the English nation, against BETH, representing the good ol' US of A. In combat at war, these two nations are allies, but in the here and now, they are bitter enemies. At BJC, Carla and Beth are good friends. But in the here and now, they are bitter enemies...

SUNDAY:

Algeria (MARK) v Slovenia (GEORGE + MATILDA)

Serbia (STELLA) v Ghana (IZI)

Germany (NATASHA) v Australia (STEVE + CLAIRE)

Some big clashes here – MARK is up against the might of GEORGE & MATILDA. Mark is very weak this year, and is hotly tipped to lose all of his matches.

IZI has been one of the biggest names is BJC sweepstake history – despite only having 3 letters in it. She starts off another campaign to bring home the money against one of the young guns – little Stella. Stella came to fame as the little girl who batted Steve round the head at the BJC Xmas candlelit concert – will she dish out the similar treatment to Izi on Sunday?

Here's a big BJC clash – Mighty titans who are Sunday morning regulars – STEVE & CLAIRE v NATASHA! Beware on Sunday morning, for they will be psyching themselves up for the evening's main event, as the fierce competitors start baiting for punches – the church won't be a safe place in the morning. Will Olivia-Rose's christening be ruined as fighting suddenly starts out between Claire and Natasha?

Well the first game has taken place:

South Africa (THE PATTERSONS) 1 - 1 Mexico (ELENA)

A well fought out contest. Elena threatened to over run The Pattersons, and half way through the contest should have been way out front. Perhaps she felt sorry for them, having outplayed them so mercilessly.

However, The Pattersons didn't return the kindness, and sneakily took the lead against the run of play. Clearly shaken by this, Elena took a while to get going, but eventually regained her composure to level matters. However, The Pattersons had a GLORIOUS chance to snatch a very late win, but the ball struck the post.

So despite being out played and very lucky not to lose by a margin, The Pattersons will actually feel very despondant not to win.

Elena will also be scratching her head, wondering, with all the chances she had going begging, exactly how she didn't win.

Both competitors left the arena with their heads bowed.

Well...

Uruguay (THE RUMSBYS) 0 - 0 France (JESSIE)

The Rumsbys held on for a draw, despite being reduced to ten men. Jessie seemed short of ideas on how to break down the resolute Rumsby back line. A well earned point for Phil's lean, mean well-oiled Rumsby machine!

So after two draws, this group is wide open. Any of the four competitors could qualify for the next round. This could be the group of death.....

South Korea (AMELIA + KITTY) 2 – 0 Greece (JAMIE + JOSIE)

Argentina (MADDIE + EUAN) 1 - 0 Nigeria (PAT)

England (CARLA) 1 - 1 USA (BETH)

Algeria (MARK) 0 - 1 Slovenia (GEORGE + MATILDA)

Serbia (STELLA) 0 - 1 Ghana (IZI)

Germany (NATASHA) 4 - 0 Australia (STEVE + CLAIRE)

South Korea (AMELIA + KITTY) 2 – 0 Greece (JAMIE + JOSIE)

An easy win for AMELIA & KITTY, overcoming poor old JAMIE & JOSIE, without doubt by far the worst team in the competition so far! Jamie & Josie played defensively, and when Amelia & Kitty easily broke their defences down, alas, they had nothing to fight back with. Amelia & Kitty played with style and grace, whilst Jamie & Josie's supposed strong points became their undoing.

Argentina (MADDIE + EUAN) 1 - 0 Nigeria (PAT)

MADDIE & EUAN got off to s good start. Beating experienced BJC sweepstake pro PAT. As you may remember, Pat is most famous for mercilessly destroying Luke in the Euro 2008 sweepstake. But we was pegged back for much of this contest by Maddie & Euan's silky skills. But after an early set back Pat was able to keep them out somehow, stopping them from inflicting further misery on her. She even managed to create a couple of good chances to level matters, but she was unable to recapture the ruthless streak she had which destroyed Luke, and in the end went down to a narrow defeat.

England (CARLA) 1 - 1 USA (BETH)

So to the big one – Carla, carrying the hopes of the nation on her shoulders, against Beth, representing the Good ol' USA. CARLA started brightly, and hit Beth early on. Carla then was fairly comfortable, until a disastrous moment just before half time. A terrible error gave Beth an unexpected life-line. I doubt Carla got much sleep that night.

The terrible error took the stuffing out of Carla, and in the end, despite a few chances to win, they had to settle for a draw.

Algeria (MARK) 0 - 1 Slovenia (GEORGE + MATILDA)

MARK is probably as tall as George and Matilda combined. But this didn't stop them putting Mark to the sword. It seemed to be heading for a draw, but again another terrible error by Mark let a draw slip through his fingers, and he had to face up to a disappointing draw.

Serbia (STELLA) 0 - 1 Ghana (IZI)

Old BJC stalwart IZI started off well against newcomer, little Stella. Despite her opponent only being 5 years old. Izi showed no mercy, though it took a late strike to finish things off. Izi was ruthless in the extreme, showing no compassion towards her little opponent. She crushed her as mercilessly as she would crush an insect under foot.

Germany (NATASHA) 4 - 0 Australia (STEVE + CLAIRE)

(Excuse me talking in the third person)

Then came what should have been an almighty clash – STEVE & CLAIRE vs NATASHA! All regulars on a Sunday morning. Steve came down that Sunday morning before the big game ready to intimidate his opponent. But Natasha didn't turn up. STEVE claimed she had bottled squaring up to him, and claimed the first moral strike.

However, it appeared that NATASHA was in fact doing some last minute preparation for the big game. And how it worked. NATASHA literally steamrollered STEVE. Within a few minutes, she was 1 up, easily adding another a few minutes later. Any desperate attempt STEVE had of a fightback was finally extinguished when he was reduced to 10 men. Somewhat harshly maybe, but hardly the defining moment of the final outcome. Already 2 down, Steve was already a beaten man. NATASHA then continued the onslaught. STEVE had no answer, and NATASHA tore him to shreds, adding two more goals in a display of total ruthlessness and efficiency. The only thing that saved STEVE in the end from total destruction was the final whistle, so that Steve's sorry carcass could be dragged from the arena.

The Netherlands (LUKE) 2 - 0 Denmark (GARRY + HANNAH)

Luke has managed to pick himself up after the beating he suffered at the hands of PAT two years ago. And he has dished out some to GARRY & HANNAH with a comprehensive win. Aided by an own goal, he saw them off in style. Garry was no match for Luke's strength and power. No matter how much he flexed his muscles, Luke was just too much for him. An excellent battle between two men with gladiator physiques. A good win for Luke. Let's hope PAT isn't waiting in the wings for him!

Japan (HEATHER + OLIVIA) 1 - 0 Cameroon (JONATHAN TODD)

Well Heather's decision to snub her family's team and go solo has paid off, after superbly beating JONATHAN TODD. Though JT was highly fancied, he didn't get out of the blocks, and HEATHER & OLIVIA sneaked a goal to pip him to the post. After basing a christening service theme around his endeavours to triumph in the BJC sweepstake, he will be very disillusioned to lose this. Especially to a couple of 10 year old girls. Rumours are rife that he is inconsolable, and Julie is trying to comfort him, but cries of "WHY GOD, WHY?" are echoing around Islip. His service this coming Sunday will be a bleak, sombre affair. Hopefully, Heather & Olivia won't suffer the wrath of Rev Todd. He maybe at this very moment shouting "Curse ye! All who defy the will of Rev Todd, who besmirch his name, and beat him in the sweepstake, prepare to meet thy doom.....!!"

Italy (ANYA + BEN) 1 - 1 Paraguay (ROSIE + LILY)

Good first result for Lily, under the guidance of ROSIE, who used her football experience to hold ANYA & BEN to surprise draw. In terrible conditions LILY took a shock lead, and although ANY & BEN managed to level things, a draw was a good result, and sets them up well for a possible qualification to the next round.

Rosie moaned about picking Paraguay at the draw. Not moaning now!

As Peter mentioned - his team are in action at this very moment! And it's a big tie - he's up against HEN + JESS!

New Zealand (HEN + JESS) v Slovakia (PETER)

It's currently 0-0, but what a tie! In fact this could be the biggest tie since Malcolm Broomhead's last service, when he wore a terrible yellow one with his black shirt.

A big Park Close battle. Jess, and Peter are former neighbours (I suppose technically they still are, Jess still lives in Bladon when Uni finishes?) Will Peter be able to fight off the might of Hen and Jess? If Peter wims, will Steve Drummond, in sheer anger over his daughter's defeat, take it out on the Kemp household, by throwing a brick through their window? Park Close is not a safe place to be this afternoon.......

New Zealand (HEN + JESS) 1 - 1 Slovakia (PETER)

Ohhh, Peter. So close!

PETER had a glorious chance to win the Park Close bragging rights! He led HEN + JESS until the 93RD minute!

Then, inexplicably, with literally a minute to go, PETER went to sleep, and allowed HEN + JESS a very, very late equaliser. A vital win snatched from right under him at the last possible moment.

I have a reliable source reporting that PETER is now sat at home, mortified, distraught, inconsolable, head in hands, rocking forwards and backwards, just muttering "so close, so close SO CLOSE SO CLOSE" to himself over and over again.

I ask the question - will Peter recover from this setback?

For HEN + JESS relief. In a difficult group, defeat would have made it extremely hard to qualify for the next round. At least there is still hope.

Ivory Coast (ELY) 0 - 0 Portugal (NING + OLIVIA-ROSE)

This could have been an interesting match - Sunday regular ELY, against NING and her new recruit, OLIVIA-ROSE.

But it wasn't. It was dull,. D-U-L-L. Perhaps NING and OLIVIA-ROSE's preparations weren't quite as they should be, as they had the christening on Sunday to deal with, but that is a poor excuse for this display. If you can't handle the pressure of the BJC sweepstake, get out of the BJC sweepstake kitchen.

But the expected exciting encounter ended in a drab affair. A shame, as a win would have given either one of them a vital step to wards qualifying for the 2nd round in a tough group.

I guess ELY would be slightly happier with the result - but she should be downhearted with a dull performance.

Brazil (TOM RAMLI-D + HIS DAD) 2 - 1 North Korea (KATY)

Well, Katy did well, but didn't quite have enough to get a result, though this was a respectable performance against one of the pre-tournament favourites.

TOM + DAD are one of the stronger teams, and with STEVE RAMLI-D being a chef, it was expected that KATY would get a roasting. But she held firm, and was close to getting a decent result. But, like an egg in Steve RD's kitchen, she was well beaten in the end.

The first blow was struck when the ball was whipped in from the right. KATY was left with egg on her face as the ball somehow sneaked in. The next goal had all the ingredients of one of the best of the tournament so far. TOM AND STEVE RD went through KATY'S defence like a knife through butter, and the ball was laid on a plate for TOM & STEVE RD to extend their lead.

However, KATY fought back, and a great individual goal, where she went past one player PASTAnother one (yes?!) before shooting home.

So TOM + DAD are the creme de la creme, at the top of the group.

See
below
for Steve excellent match by match commentry
Find the latest commentry on the Message Boards World Cup Board here
Playing at the moment :

Honduras (JOSH + DOM) v Chile (AMY)

Amy won the sweepstake last time out, but she has a significantly weaker team this year. Can she get off to the start she needs to help her retain her crown?

Hold your horses a minute! We have our first ever BJC sweepstake LIVE GOAL!! It is now....

Honduras (JOSH + DOM) 0 - 1 Chile (AMY)

As I wrote the previous post, Amy took a deserved lead. So first blood to Amy. Just the start she needs to defend her title. What will JOSH + DOM have in reply.........?

Well, EXTRAORDINARY scenes at the BJC Sweepstake!

Honduras (JOSH + DOM) 0 - 1 Chile( AMY)

So the first 'live' goal of the BJC sweeptake turns out to be enough for AMY, who comfortably gets her defence of the BJC sweppstake off to a good start. She confortably saw off the threat of JOSH & DOM, who's football expertise was no match for AMY, who ingeniusly adapted all her netball knowhow to great effect.

THEN:

Spain (AMELIA + KITTY) 0 - 1 Switzerland (ANNABEL)

A MAJOR upset at the BJC sweepstake! AMELIA & KITTY were 2nd favourorites to win. In some people's eyes, RED HOT favourites! But they reckoned wothout the cunning of ANNABEL, who defended bravely, then took them by surprise with a devestatingly subtle yet effective counter-attack, before shutting up shop and reslutely defending her advantage. In fact, ANNABEL looked more likely to INCREASE her lead towards the end, a superb effort crashing back off of the post.

What a result. What a performance. Perhaps the greatest upset in BJC sweepstake history.

In fact I would say definately worthy of winning the coveted 'Performance of the week' award.

Now we have another big clash:

South Africa (THE PATTERSONS) v Uruguay (THE RUMSBYS)

The battle of the families. A free-for-all. The RUMSBYs have been in thorught training since last week on the canal holiday. They are fighting fit, and raring to go again.

Both teams drew their first game, so everything is level pegging. A win for either team tonight would put them right on the edge of qualifying for the next round. Defeat would put them right on the edge...of oblivion!

Can the lean, mean Rumsby machine keep up their ruthless streak? The PATTERSONs are new to BJC. But that won't stop the RUMSBYs crushing them if they allow them the opportunity. A mjor battle is about to ensue....

They certainly are in top form!

South Africa (THE PATTERSONS) 0 - 3 Uruguay (THE RUMSBYS)

What a performance by the RUMSBYs! Their finely tuned well oiled machine of a team hit top gear last night. The RUMSBYs are very experienced at BJC sweepstakes, and it showed last night against the PATTERSONS in their first outing.

Never in any danger, the RUMSBYs took control and took an early lead, with a ferocious drive. Their second, reulting in the PATTERSONs being reduced to ten men wrapped it up, with just a few minutes to go. the RUMSBYs could then afford to relax, the game was safe, job done. But no, not this team. They continued to push on, sensing more goals were ion this game. And indeed they scored again with ease. An excellent performance by the lean, mean Rumsby machine. Credit to their manager, Phil.

For the PATTERSONs, a bad night, but a defeat like this sets them in good stead for future competitions, as they will have learned a lot from their first encounter, and it will make them stronger in the future.

It will need a small miracle for the PATTERSONs to qualify from here, but the RUMSBYs are nearly there.

Here are today's games:

Argentina (MADDIE + EUAN) v South Korea (AMELIA + KITTY)

Greece (JAMIE + JOSIE) v Nigeria (PAT)

France (JESSIE) v Mexico (ELENA)

Interesting tie between MADDIE & EUAN and AMELIA & KITTY. Both had good wins in their first game. Something has to give here......

JAMIE & JOSIE v PAT - both lost their first games, so will be eager to put things right here. As we know, PAT is an experience pro, and won't have liked losing the first game. Will she cobine her fleet-footedness from her ballet skills with the ruthless streak she has gained from the BJC sweepstakes to end JAMIE & JOSIE's chances of qualifying for the next round?

A defeat here for either team and they are out of the tournament already........

With the Rumsbys winning in their group, it's vital for both JESSIE and ELENA that they get a win to give them a great chance of going through as well. Defeat could mean very little hope of saving their tournament. This will be an intriguing battle....