Trip to Drayton Manor Park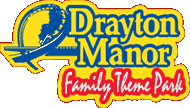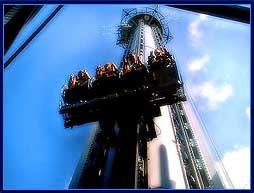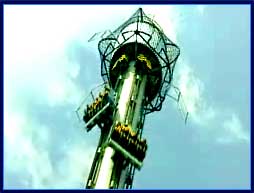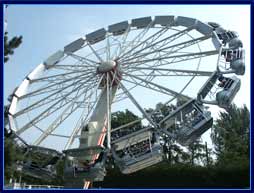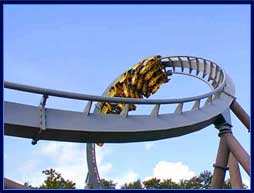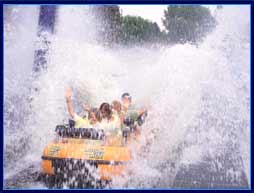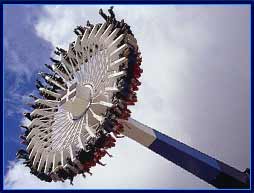 The Junior Church trip for 2004 was to Drayton Manor Theme Park in Staffordshire. Fifty-one Junior Church members and friends came on this outing and had a wonderful day. Because we were having such an exciting time we didn't get a chance to take many photographs, so we've included some pictures of the rides instead!

All Aboard!

Setting off from Bladon

On the way there - card games and a chance for some practice hairdressing!

The Apocalypse - rise slowly to a height of 54 meters, tilting forward at 20 degrees, with nothing to hold you except your sholder restraints! Then drop at the mercy of gravity!

Stormforce 10 - you don't just get wet - you get REALLY wet, soaked infact! It features three spectacular drops, one of which you go down backwards!

Relaxation on the big wheel

The Shockwave - Europe's only stand up roller coster

Maelstrom - swings to a height of 23 meters whilst rotating. Only 5 of us were brave enough to go on this ride!

The Cyclone - spin through 360 degrees and experience 3.5G's!

Just caught Jaws! They didn't look quite so happy 10 minutes later after going on Stormforce 10!

On the way home - that tub of candy floss was empty just 20 minutes later!